Slipstick Foot Sliders & Floor Protectors
Premium Quality Long Term Floor Protectors
The Slipstick Foot floor protector is a unique floor protection device that is attached to the legs or base of most furniture.
The Foot is easily attached via "Peel and Stick" super bonding adhesive or Screw on.
Genuine Slipstick Foot floor protectors are made of a hard plastic disc with an O'ring insert to create a sliding or gripping effect depending on the application.
A specially formulated O'ring is fitted to the foot to protect wood, tile or laminate floors.
The Slipstick Feet range of floor protectors are available as "Slider" or "Gripper" floor protectors.
"Slider" feet suit kitchen and dining chairs offering excellent floor protection and ease of movement.
"Gripper" feet prevent unwanted movement of your furniture, and suit couches, tables, ottomans etc and at the same time preventing scratches and gouges on hard floor surfaces.

Castor cups are also available.
Slipstick Premium Quality Floor Protectors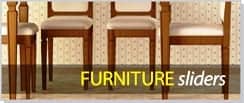 Are ideal for dining and kitchen chairs on hard floor surfaces, glides quietly and protects floors.
---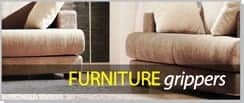 Are ideal for lounge and sitting area type furniture, they STOP furniture from sliding and protect hard floor surfaces.
---
Here is a solution to an annoying problem. Slipstick Foot Castor Cups STOP furniture with castor wheels from rolling around on hard floor surfaces as well as protecting the floor scratching and damage.
---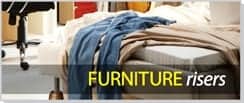 Furniture Risers are an inexpensive and effective way to raise beds and furniture to a more convenient height. Perfect for adding storage room under a bed.
---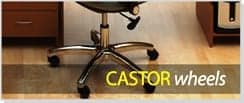 Office chair wheels scratching and damaging your timber floors? Slipstick Foot rubber castor wheels are designed to replace existing plastic office chair wheels to protect polished floor surfaces. No need for annoying matts.
---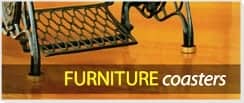 Are a quick easy solution to stop furniture with unusual feet from moving around and scratching hard floor surfaces.
---
Do want to change a room around but the furniture's too heavy? Furniture Movers are a fantastic product that makes moving furniture from one spot to another on all flooring surfaces simple and easy. No more back breaking work.
---
Looking for a quick and inexpensive way to protect your timber floors? Felt Floor Protectors are an economical solution for preventing polished floors from being scratched or marked. Easy to fit.